Happy Friday!!!! It brings me such joy to share this card with you... why you ask? Because, it uses butterflies!! I just adore those little things... and that is the theme for the
Shabby Tea Room
challenge this week. Here is the inspiration photo...
look at all those beautiful butterflies... cake looks good too! You did not have to use the color scheme in the photo, just use butterflies. I had just got my hands on the new line from My Mind's Eye and the paper was just perfect (Lime Twist).
The jeweled crown is from Melissa Frances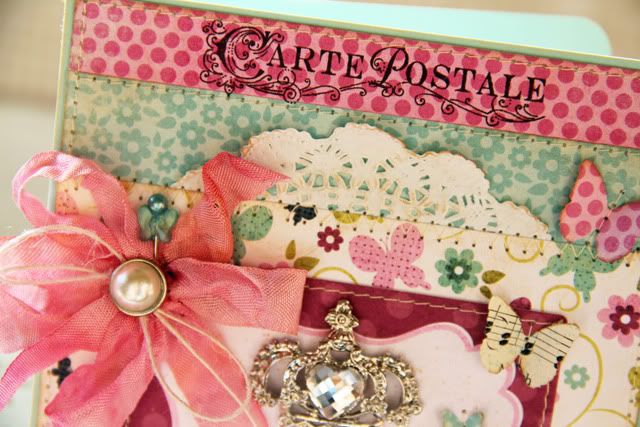 Stamp is from Crafty Secrets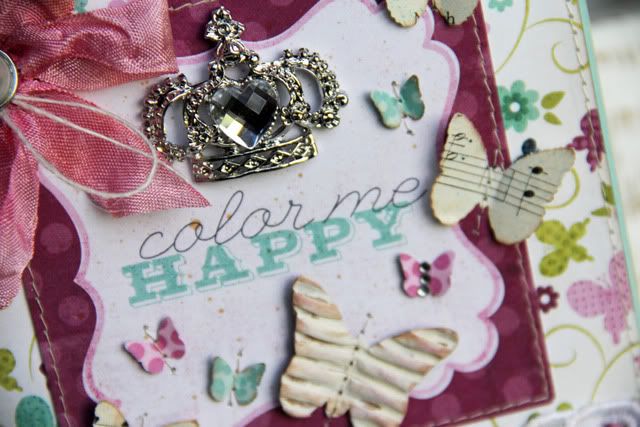 Thanks for stopping by.... I have to run... off to a softball game. Enjoy your weekend.